Take a creative crawl through Croydon
Five local artists are celebrated in a new street art display in central Croydon.
Creative Croydon is a new campaign showcasing the work of some of our local creatives.
A series of colourful banners adorn lamposts along High Street, North End and Lansdowne Road and feature excerpts of beautiful illustrations, futuristic art and innovative embroidery by a talented group of local artists.
Kate Marsden, Gavin Kinch, Tina Crawford, Lis Watkins and Bev Jones are well known locally for capturing aspects of Croydon in paint, fabric, ink and digitally. Their work is beautifully distinctive and portrays familiar sites in new and unexpected ways. I'm a big fan of each and have previously celebrated their work in the post "Croydon on canvas, card and cushions".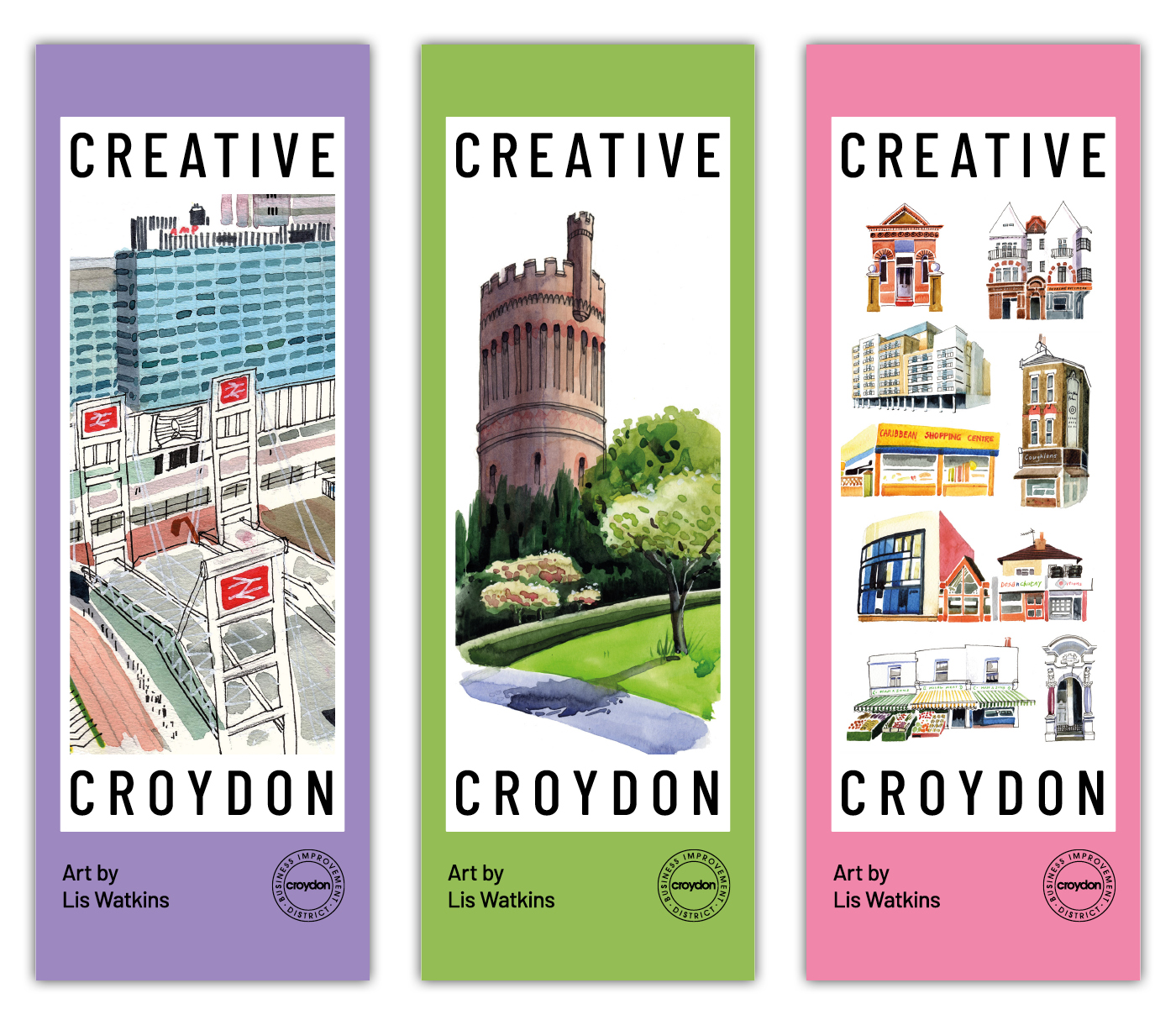 The display consist of over 40 bold, colourful banners above street level and provides a wonderful glimpse of the differing styles, techniques and impressions of the featured artists. The works inject colour and vibrancy into our neighbourhood and depict favourite locations and spaces in a new and exciting way.
Creative Croydon has been organised by CroydonBID in collaboration with 31%Wool, the local design consultancy run by the folk behind Croydonist and Cro Cro Land.
Find out more about the individual artists and view useful maps that show where each can be found at https://www.croydonist.co.uk/creative-croydon-banners/
---
Posted by Tim on Thursday 1 December 2022
Be seen by thousands of people
looking for news, jobs, things to do, places to go, volunteering opportunities and more in the Croydon area.
Find out more
.
Get in touch
to share news, an upcoming event or to subscribe to our newsletter.
Find out more
.
Sign up for Because it's the Weekend, our Friday afternoon pick of the upcoming events and activities plus news you may have missed.
News, events, jobs, things to do and places to go in Croydon. 2 million visitors and 4.5 million page views in 2021. Curated by
Tim Longhurst
.