CRONXWIRE
Croydon's first Masters in Business and Management with Bath Spa University
Fairfield School of Business (FSB) is launching Croydon's first Master's degree in Business and Management with Bath Spa University.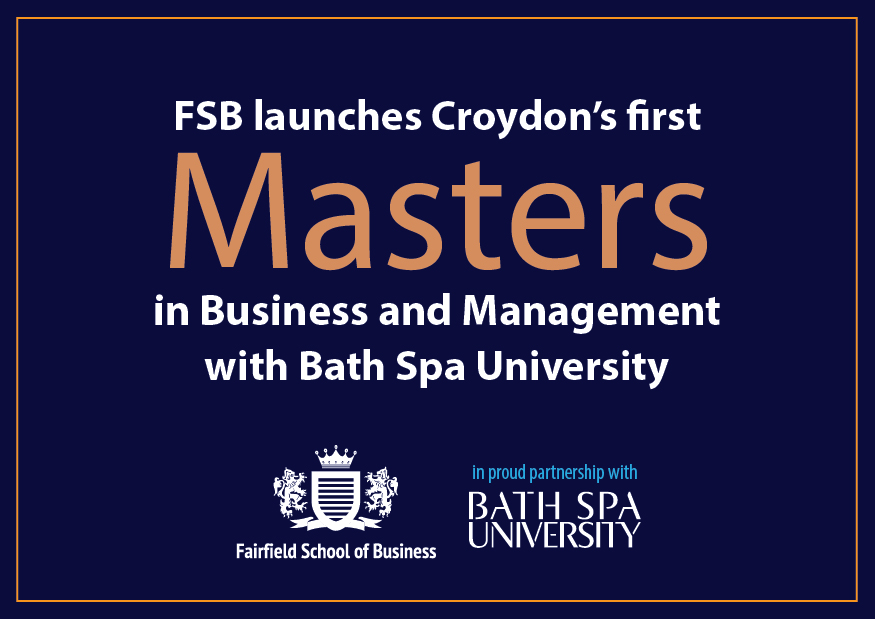 The MA in Business and Management is open to those from any undergraduate background aspiring to develop their careers as a socially and ethically engaged professional that is creative, enterprising, resilient and innovative,' said Mr Mohammed Zaidi. 'We are extremely proud to offer Croydon's first MA and once again FSB helps redefine university education in Croydon.
Polly Derbyshire, Joint Head of Bath Spa University's Bath Business School said: 'We are delighted that the Fairfield School of Business will be delivering the MA in Business and Management at its campuses with the first cohort for the MA starting in June. This extension of our partnership, beyond undergraduate, demonstrates how well our two organisations work together in delivering high-quality programmes, and enables our reach to extend further within the UK.'
FSB is aiming to bridge gaps in the Croydon business market by offering the first Master's degree that focuses on those looking for a breadth of business understanding while aspiring to undertake a career in management and also those seeking additional educational opportunities.
The first cohort will begin their Master's in June 2022.